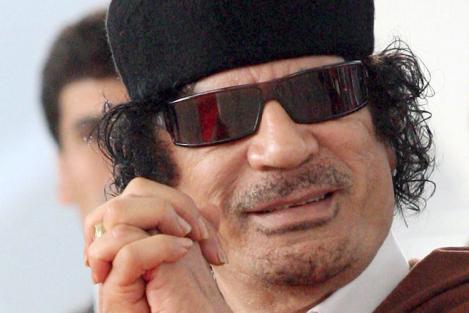 Muammar Gaddafi
The US envoy to the United Nations told the Security Council that Libyan troop under the leadership of Muammar Gaddafi were increasingly engaged in sexual violence and some had been issued Viagra, ( Sildenafil from Pfizer Inc ) drug used to treat impotency. The US Ambassador Susan Rice discussed Viagra issue in a meeting of Security Council on Libya, but no one responded.
If it were true that Gaddafi's troops were being issued Viagra, it could indicate they were being encouraged by their commanders to engage in rape to terrorize the population in areas that have supported the rebels.
That would constitute a war crime.
Several diplomats said Rice provided no evidence for the Viagra allegation, which they said was made in an attempt to persuade doubters the conflict in Libya was not just a standard civil war but a much nastier fight in which Gaddafi is not afraid to order his troops to commit heinous acts.
Rape as a Weapon?
Rice's statement, diplomats said, was aimed principally at countries like India, Russia and China, which have grown increasingly skeptical of the effectiveness of the NATO-led air strikes, which they fear have turned the conflict into a protracted civil war that will cause many civilian deaths.
Most council members, diplomats said, had expected Gaddafi's government to collapse quickly. They said the frustration felt by India, Russia and China would likely grow if the war dragged on.
The use of rape as a weapon during wartime has received increasing attention at the United Nations. Last year, Secretary-General Ban Ki-moon appointed a special envoy on sexual violence during armed conflict, Margot Wallstrom.
Earlier this month, Wallstrom chided the Security Council for failing to mention sexual violence in two recent resolutions on Libya, despite having made the subject a priority.
Wallstrom said at the time that reports of rape in Libya remained unconfirmed but she cited the highly publicized case of Eman al-Obaidi, the woman who burst into a journalists' hotel in Tripoli last month saying she had been raped by pro-government militiamen.
The International Criminal Court is already investigating whether Gaddafi's government committed war crimes in its violent crackdown against demonstrators who demanded greater freedoms.
The crackdown sparked a rebellion that has turned into a civil war. The US mission to the United Nations declined to comment.