Stocks those traded with unusual price movements in the After Hours on Wednesday April 5th 2011:
Immersion Corp ( NASDAQ:IMMR)
:Company has reported quarterly results and come up with a surprise profit of $0.05 per share compared with a net loss of $0.09 per share of same quarter 2010. Also, company has issued quarterly guidance above analyst's estimate. Investors welcomed company's earnings and stock jumped 14% in after hours trade.
Read more
.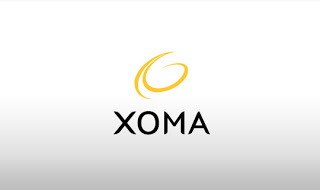 Xoma Ltd ( NASDAQ:XOMA),
Company engaged in discovery and development of therapeutic antibody has reported a quarterly net loss of $0.22 per share from a net loss of $ 1.36 per share a year earlier quarter. It has secured funding which helped in doubling the revenue in the current quarter than a year earlier one. Also, company had collaborated with Servier, a world-class pharmaceutical partner committed to advancing XOMA 052 in multiple indications including Behcet's uveitis and cardiometabolic diseases.
Read More about development
Stock of the company had spiked in last trading session and retreated from its high as well and up 3.8 % in after hours.
Losers>>
GSI Technologies Inc ( NASDAQ: GSIT )
has reported an improved revenue and profit on YoY basis, but falls short in QoQ performance. It has reported a quarterly earnings below its own issued guidance and also lowered its next quarter guidance below analyst's expectations. Stock loose almost 19% in the after hours trade, but according to our view stock won't see much downside from here and might see a little recovery as well
Read More about results
.

iGo Inc ( NASDAQ:IGOI):
Company's performance is improving in terms of revenue and profits but company reported a net loss in the current quarter due to it had paid up a debt and now its a zero debt company as of March 2011. Stock reaction was down more than 13 % in after hours trade, but our suggestions is to use this dip as a buying opportunity. As we see company has not any debt or liabilities and from next quarter its improved revenue performance will start reflecting in stock price. Investors might take a position as company is a good value buy according to our recommendation.
Read More about earnings
.