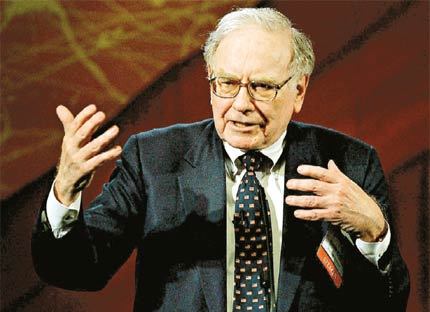 Warren Buffett is not joining the recent gold rush that has sent the commodity to all-time highs above $1500 an ounce.
He tells shareholders that he understands why rising prices can create excitement and draw in buyers, but it's not the way to create lasting wealth.Buffett says he'd rather bet on strong businesses instead of something "that doesn't do anything."
He points out that for all the gold in the world, he could buy all of the farmland in the U.S. and 10 Exxon Mobils, with $1 trillion left over. As far as he's concerned, the only thing you can do with gold is admire and "fondle" it.
Charlie Munger agrees: "There's something peculiar to buy an asset that will only really go up if the world goes to hell." He'd rather own Berkshire shares.
Buffett also says it's unlikely that Berkshire will "make another big currency bet." He still believes the U.S. dollar, and most other foreign currencies, will lose value over time. But he doesn't have a strong enough conviction on the rates of decline to justify putting a lot of money on the line.
He did reveal that Berkshire had what he called a "small" short position in two currencies last year, generating $100 million in profit. Buffett didn't name the currencies. In the past he has bet against the U.S. dollar.