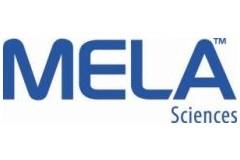 Mela Sciences Inc
MELA Sciences, Inc. (MELA) to Ring The NASDAQ Stock Market Closing Bell
(GLOBE NEWSWIRE) --MELA Sciences, Inc. (NASDAQ:MELA) will visit the NASDAQ MarketSite in New York City's Times Square in recognition of Melanoma Monday and to kick-off skin cancer awareness and detection month, as well as raise awareness about early detection of melanoma. Every hour in the U.S., one American dies of melanoma and approximately thirteen are diagnosed with melanoma.
In honor of the occasion, Dr. Elizabeth Tanzi, an internationally-known dermatologist and melanoma survivor, will ring the Closing Bell with Dr. Joseph V. Gulfo, Chief Executive Officer of MELA Sciences, Inc. (MELA). Other melanoma survivors will also be onsite to share their stories and participate in the closing bell ceremony. MELA Sciences will be sponsoring free skin cancer screenings, which will be administered by reputable board certified dermatologists onsite for NASDAQ staff and members of the media.
Where:
NASDAQ MarketSite - 4 Times Square - 43rd & Broadway - Broadcast Studio
When:
Monday, May 2, 2011
Free Skin Screenings 12:45 p.m. - 2:45 p.m. ET
Green Room Lunch 1:00 p.m. - 2:45 p.m.
Closing Bell 3:50 p.m. - 4:00 p.m. ET