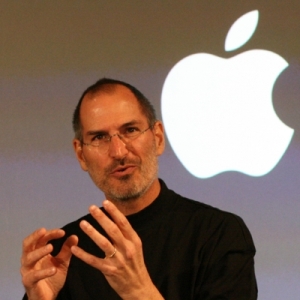 Apple Inc CEO Steve Jobs
Apple's co-founder Steve Jobs has been the visionary force behind the company's success. Steve has achieved $320 billion market cap for Apple Inc in his last 13 years of job as a CEO. He introduce and innovate ideas like the iPod, Apple retail Stores, IPhone, IPad and Apple TV, help the company to be the top of the tech world.
Jobs relied on his group including Design Chief Jony Ive, Marketing Chief Phil Schiller and hardware chief Bob Mansfield for his vision implementation. But none is more important than Tim Cook.
At Apple, the CEO succession picture could hardly be more clear: Though it's unofficial, Cook, the company's chief operating officer, is likely the guy.
He has already taken over for CEO Steve Jobs three times in the last seven years. And if Jobs were to hand over the reins at Apple, because of his known health problems or any other reason, Wall Street fully expects that Cook would be the board's choice.
Who is Tim Cook?
Not a Steve Jobs clone. Cook is known for his operations. Before he came to Apple in 1998, Cook spent most of his career at IBM, as an operations executive in the PC group. He brought that experience to Apple, which had trouble managing inventory when he arrived. Now? Apple's arguably the best in the business.
But that doesn't mean a Cook-led Apple would be drama-free. When Jobs announced his latest medical leave in January, traders panicked, shaving nearly $20 billion off Apple's market cap in a week, though the stock soon recovered.
The biggest unknown about Apple under Cook: How would he do at retaining his own inner circle of executives—particularly in design and marketing—two Jobs trademarks that aren't known to be Cook's strong suits?
As much confidence as investors have in Cook, you can be sure they're hoping it's a long time before we have to worry about that.
( Source : CNBC )