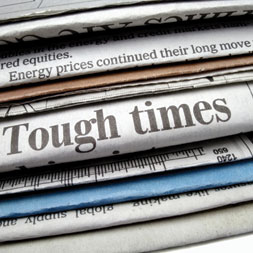 According to a survey conducted among the 1000 professionals to determine the key factors affecting sentiments. The biggest challenges were instability in European nations and consequent geopolitical concerns.
The top five risks mentioned by leaders were the economic slowdown, regulatory legislative changes, increasing competition, damage to reputation and brand and business interruption through technology failure.
"The findings shared in our report underscore the undeniable interdependence among various risks as well as economies around the globe. It is more important than ever for organizations to embrace an enterprise-wide approach to managing risk, and optimize their strategy on a global basis," said George Zsolnay, head of Aon Analytics.
The Global Risk Management Survey by Aon Risk Solutions, the risk management arm of Aon Corporation surveyed business professionals across 58 countries.
The economic slowdown was cited by 67 percent of respondents as the primary factor which had led to a loss of income in the last 12 months.
Aon said economic factors combined with uncertainty on the geo-political front were causing businesses serious concerns.
"In the UK and Ireland, businesses are acutely aware of the uncertainty surrounding the financial stability of European nations, which is most likely the reason we see political risks and exchange rate fluctuations in their top 10 concerns," the survey said.
Rory Moloney, head of Aon's Risk Consulting business in Europe, Middle East and Africa pointed out that the survey was conducted prior to the upheaval in the Middle East and North Africa as well as the New Zealand and Japan earthquakes, saying it was possible these concerns would be even higher on the list today.
A lack of innovation and a failure to meet customer needs was identified by business leaders as a notable risk for the first time in the survey's 6-year history, reflecting a growing concern about the risk of losing market share to more forward-looking competitors, according to Aon.
( Source: CNBC )