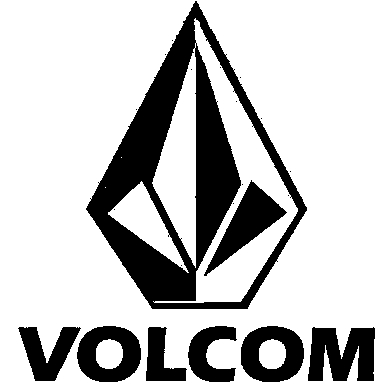 Volcom Inc
PPR TO ACQUIRE VOLCOM, INC. FOR $24.50 PER SHARE IN CASH.
Stock of the company Volcom Inc ( NASDAQ: VLCM ) up approximately 25 % in pre market trading to close to $ 25.
PPR and Volcom, Inc. (NASDAQ: VLCM) today jointly announced that they have signed a definitive merger agreement whereby a new wholly owned subsidiary of PPR will make a cash tender offer to acquire 100% of the shares of Volcom for a price of $24.50 share, for a total equity value of $607.5 million and an enterprise value of $516.1 million. The acquisition represents an important transaction for PPR in its Sport & Lifestyle Group, providing PPR with a leading active apparel brand with a heritage in skateboarding, snowboarding, and surfing.
The Volcom Board of Directors has unanimously recommended that Volcom shareholders accept and tender their shares into the offer, which represents a 37% premium over the three-month average trading price of Volcom shares. The offer is subject to customary conditions, including tender of a majority of the outstanding shares into the offer (on a fully diluted basis), and applicable regulatory approvals. Certain Volcom directors and officers, who collectively own 14.4% of the outstanding shares, have agreed to tender all of their shares in the tender offer. The transaction is expected to be completed during the third quarter of 2011.
"Volcom is arguably one of the most desirable global action sports brands with an authentic legacy rooted in surf, skate, and snow sports" said François-Henri Pinault, Chairman and Chief executive officer of PPR. "We admire Volcom's brand management capabilities and the unique voice in which it speaks to its customers, expressed in high-quality, fashion-forward, innovative apparel and accessories. Volcom is complementary to Puma and we are convinced that its integration into our Sport & Lifestyle Group will speed up its development."
Richard Woolcott, Volcom's Chairman and Chief executive officer, said, "PPR is the perfect partner to help take the Volcom and Electric brands to the next level of success. For more than 20 years we have worked to inspire a movement that provokes freedom of thought and expression, and celebrated this spirit through our athletes, worldwide events, rock tours, feature films and, of course, our apparel. PPR, with its expertise gained through both Puma and its Luxury Group, could bring international market knowledge, sourcing capabilities and other operational expertise in areas such as product development and retailing to help the company grow Volcom globally, while preserving the elements that make the brands authentic."
( Source: Reuters )