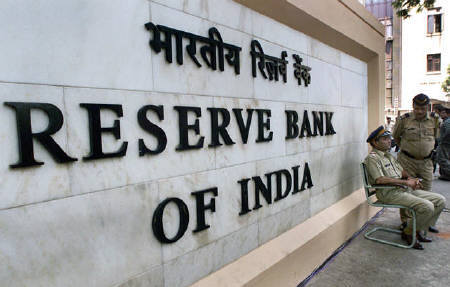 Reserve Bank Of India
On Tuesday, Central bank of India raised interest rate by 50 basis points way sharper than markets had expected as Markets tank. Sensex closed down 463 to 18534 and Nifty closed 136 points down to 5565.
Central Bank made a clear view that inflation is main priority even for the expense of short term growth.
Markets and Analysts were debating over 25 basis points hike and no one expected such a bold move from Central Bank of India. It has raised a rate ninth time since March 2010. There was a call for little stronger action as the headlines of March inflation number stood around 9 percent.
The central bank has commented that due to the policy tightening there will be a moderate growth for the coming fiscal year assuming normal monsoon and oil prices at above $ 110 a barrel.
Asia's third-largest economy grew by an estimated 8.6 percent in the year that ended in March 2011.
"Current elevated rates of inflation pose significant risks to future growth," Reserve Bank of India Governor Duvvuri Subbarao said in the bank's annual monetary policy statement.
"Bringing them down, therefore, even at the cost of some growth in the short-run, should take precedence," he said.
The Reserve Bank of India lifted its repo rate, at which it lends to banks, to 7.25 percent.
Under a new arrangement, the repo rate becomes the central bank's only independently varying policy rate, and the reverse repo rate, at which the RBI absorbs excess liquidity, will be pegged 100 basis points below the repo rate, or 6.25 percent after Tuesday's increase.
In an addressing statement, RBI mentioned that it expect inflation to remain in the first half of fiscal year starting from April 2011 and will moderate in second half of fiscal year. It would like to see headline inflation of 6 percent with an upward bias by March 2012.
Subbarao said maintaining price stability is required to sustain medium term growth.
"Persistently high rates of inflation raise the risks of inflationary expectations becoming unhinged," Subbarao said.
Analysts polled recently by Reuters had expected 75 basis points of rate increases for the remainder of 2011, including Tuesday's move.