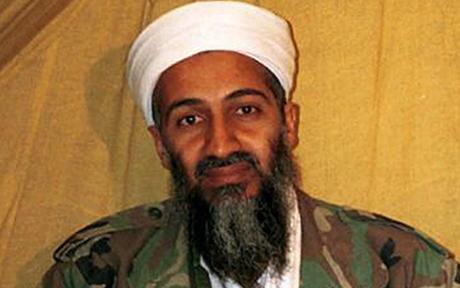 Osama Bin Laden
Members of militant Islamist forums vowed on Monday to avenge the U.S. killing of Osama bin Laden, while others prayed the news was not true.
After the announcement from Barack Obama that US forces had killed bin Laden. Some Islamists won't believe the news and trying to show anger against the news.
"Oh God, please make this news not true... God curse you Obama," said one message on an Arabic language forum. "Oh Americans... it is still legal for us to cut your necks."
Some forums members urged others not to believe news of the death until it was confirmed online by militant news sources.
"The source of news that we trust is that which comes from the mujahideen (holy warrior)," a message on Ansar forum said. "Be patient and don't spread rumors...we've asked this repeatedly, so please do not write anything on the subject."
Hours later, several of the threads discussing bin Laden's death had been shutdown.
But 'Asad al-Jihad 2', labeled a "prominent member of the jihadist internet community" by the monitoring group SITE, acknowledged the leader's death and vowed revenge.
"The whole world hangs on the death of one man, and if all his enemies were killed their effect would not be the same as his," SITE quoted him as saying on the Shumukh al-Islam forum.
"We will take our revenge on behalf of the Islamic Ummah for the death of the Sheikh of Islam ... Whoever wishes this to be the end of jihad or a means to weaken the organization, I say to him: Wait a little!"
MESSAGE OF JIHAD
Bin Laden's killing, in a compound outside the Pakistani city of Islamabad, dealt a symbolic blow to the global militant network, although Islamist forum posters said the strike would not change their commitment to fighting Western powers.
"Osama may be killed but his message of Jihad will never die. Brothers and sisters, wait and see, his death will be a blessing in disguise," said a poster on another Islamist forum.
Another forum member pointed to the irony of bin Laden's location, contrasting with long-time rumors that he was hiding in caves. "So after 10 years of hiding in mountains, he ends up getting killed in a mansion outside of Islamabad. Interesting."
But the prevailing sentiment was one of grief.
A poster on the Arabic-language Ansar forum said: "God's revenge on you, you Roman dog, God's revenge on you crusaders... this is a tragedy brothers, a tragedy."
Online forums for militant Islamists have been the key means of passing messages from bin Laden and his second-in-command Ayman al-Zawahiri, as well as al Qaeda's regional branches, such as al Qaeda in the Arabian Peninsula in Yemen.
"Forums play a role in communications and ideas for al Qaeda followers, similar to the way Facebook and Twitter were used by democracy protesters in the Arab revolutions of 2011. It's a powerful medium," said Theodore Karasik, a Dubai-based security analyst for the INEGMA group.
Militants also commonly use the forums to pass tips for making explosives, discuss methods of attacks or voice their opinions on world events.
Many ridiculed the celebrations in the United States, where crowds cheered and waved flags outside the White House and at New York's "Ground Zero," site of the World Trade Center twin towers felled by hijacked airliners on September 11, 2001.
"Please let them celebrate, they are celebrating their own end," said Abu Aziza on the Islamic Awakening forum. "Oh Allah, destroy this nation for their hatred and enmity toward your deen (religion)."
( Source: Reuters)