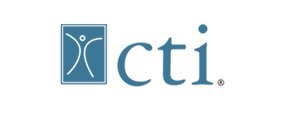 Cell Therapeutics Inc
Cell Therapeutics, Inc.( NASDAQ:CTIC ) To Re-submit Pixantrone NDA In Consideration For Accelerated Approval In Accordance With Guidance From FDA's Office Of New Drugs.
Company took suggestions from different Advisory committees including FDA's office of new drugs and concluded that company might be eligible for accelerated approval of Pixantrone NDA 022481, if it provide two key matters satisfactorily resolved as mentioned below.
First, the submission of information regarding the circumstances surrounding the decision of stopping the trial early to assure that ongoing results assessment were not dictating the decision to stop.
Second, ascertainment of the soundness of the primary endpoint after an additional independent radiologic review.
If these two key matters are addressed satisfactorily, then PIX301 could be deemed successful, having achieved its primary and secondary endpoints and a re-review of safety and efficacy would be warranted.
OND denied the dispute appeal request to conclude that the efficacy of pixantrone has been demonstrated, but disagreed with the conclusion in the Complete Response Letter that PIX301 was a failed study.
Investors are waiting for final words from FDA as there is a lack of conviction in submission and resubmission from the company as concluded from the news above. Keep an eye on the Cell Therapeutics Inc stock, it might explode in near term. Our suggestion will be to make a small position in the stock and wait for little move with higher volumes to make big positions in the stock.