China's economy is showing real signs of weakening, particularly in real estate, and even could tip into a recession, hedge fund manager Jim Chanos.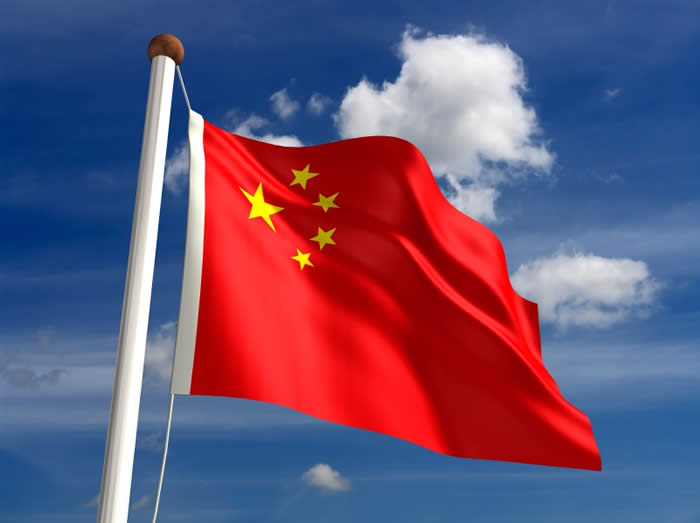 China Flag
Though the nation has been looked on as a key driver of global economic growth, Chanos for months has been sounding warning signals about China and the precarious nature of its economic surge. He said a recent visit by members of his investment team found a slowdown in housing sales as well as a decline in prices.
"The cracks are spreading in the facade," he said. "You're seeing real estate firms shutter, sales offices closed down. Some of the engine behind the boom is at least beginning to sputter."
At least on the surface, the biggest perceived problem with China has been inflation.
The Chinese central bank has responded to overheating in its economy by raising interest rates four times since October 2010. Inflation has subsequently cooled, slowing to 5.3 percent in April, but the economy is still roaring with a 9.7 percent increase in gross domestic product for the first quarter.
The rate moves have raised questions about whether the government is going too far to slow things down, and whether the country can accomplish its desired transition from an export-driven economy to growth based more on internal consumption.
As Chanos, founder of Kynikos Associates, sees it, any appreciable slowdown could snowball quickly.
"A lot of people are willing to say China will slow down," he said. "The really scary thing is if you do the numbers and they cut back on construction it's not a slowdown, and they go negative real fast."
He is among those who believe that measures to slow growth could backfire.
"The fact of the matter is if they hit the breaks really hard, the economy goes into reverse. It doesn't slow," Chanos said. "Nobody will say that publicly because it's unbelievable. But it happens to be the way the numbers work."
( Source: CNBC )