Top Image Systems ( NASDAQ: TISA ), company stock has jumped more than 28 %

in the morning trade after it has announced launch of a mobile banking platform to fulfill Customer's need to access banking on smart phones. Volumes already crossed daily average in few minutes after opening. We think that the buy positions may be initiated for investment purpose not for trading purpose.
Below is the news from company: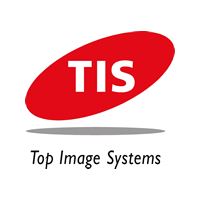 (GLOBE NEWSWIRE) --
Top Image Systems™
(TIS™), Ltd. (Nasdaq:TISA) (TASE:TISA), the leading ECM (Enterprise Content Management) solutions provider, announced today that it has launched mobile banking solutions that allows financial institutions to better respond to customer demand for mobile based capabilities using smart phones. TIS's new solutions offer a variety of applications addressed to meet the unique needs of Banks, including check deposit, utility bill payment and invoice payment.
These new applications address the banking industry's need to offer customers value-added services that will result in a significant advantage in today's competitive banking market. Checks, utility bills and invoices are easily and securely sent to the bank for deposit or payment using a camera-equipped smart phone.
TIS solutions comply with financial regulations and provide banks with cutting edge and appealing technology to offer customers. TIS's banking customers are able to recognize considerable cost savings as document receipt and processing are fully automated and processed more quickly and accurately. In turn, financial institutions can deliver a better banking experience to their customers, saving them valuable time while maintaining the high security standards they have come to expect from their bank.
"Launching our mobile banking solutions platform demonstrates our commitment to the banking sector as well as highlights our increasing influence in the segment as we remain focused on executing our growth strategy," commented Clive Williams Senior Vice President of TIS Business Banking Unit.
"The impact of smart phone technology on everyday life is undeniable and developing applications that make the most of this trend is imperative. The momentum behind mobile banking has financial institutions looking to accelerate adoption of mobile banking solutions. As a key player in ECM banking solutions, it is only natural that we offer innovative smart phone technology as part of our eFLOW™ product suite that improves our banking customers ability to attract and retain their customers," added Clive Williams Senior Vice President of TIS Business Banking Unit.
TIS MOBILE BANKING SOLUTIONS
The new mobile banking solutions are part of TIS's successful eFLOW Banking Platform -- a unique solution designed to address the specific needs of local and global banks. Any information entering the bank, whether paper based or digital, in the front or back office is processed, understood, classified and delivered fully automated through the business processing chain with minimal errors.
For over a decade, TIS has been solving the real life challenges that come with MRC, with the many satisfied customers serving as a testament to effectiveness of TIS and its solutions. TIS MRC solutions are able to overcome all of the most pressing digital content management issues facing banks today, including: processing for wrong image orientation, skewed documents, dark shadows, document compression and conversion to enable automation or straight through processing.
The eFLOW Banking Platform handles all the heavy lifting, in the background, and without the involvement of the bank or its customers. For example, a customer can capture the upside down image of a check from anywhere - even in places with low ambient lighting - simply hit the "Send" from a smart phone, and know that the data will be sent securely and will readable by the bank. Behind the scene, TIS's eFLOW Banking Platform is capturing the image, rotating it, "cleaning" shadows and automatically adjusting contrast; it then extracts the check's MICR line, compares the amount, verifies the signature, and reads the account number and balance before sending it on to bank's system for clearing.