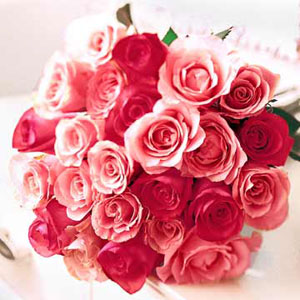 Mother's Day flowers.
Those words have been typed into search engines by countless Americans in the lead-up to Sunday. What few realize is that an online war over this endearing phrase is being waged by the country's largest flower sellers, and some of them, apparently, are not fighting fair.
Internet marketing experts say Teleflora, FTD, 1800Flowers.com and ProFlowers are trying to elevate their Web sites in search results with a strategy that violates Google's guidelines.
The flower companies deny it. But all four have links on Web sites that are riddled with paid links, many of which include phrases like "mothers day flowers," "mothers day arrangements" and "cheap mothers day flowers." Anyone who clicks on those backlinks, as they are known, gets sent to the floral retailer who paid for them.
The real goal is to elevate the flower sellers' sites in the eyes of Google. Or rather, Google's algorithm,
which uses links as a proxy for popularity — the more links attached to a Web site, the higher a site rises in Google searches.
"This is a pretty typical link-buying campaign," says Byrne Hobart of Digital Due Diligence, a Manhattan Internet consulting firm. "These companies are paying for links to pages on their site that relate to seasonal terms, like 'Mother's Day Flowers' or 'Mother's Day Gifts.' It's a high-risk strategy, but in some cases it pays off well for the link-buyer in the short term."
Google wants Web sites to earn links because the sites are relevant; paying for links is against its rules. When caught in link-buying schemes, companies are often penalized by Google,
which sends the sites plunging in its search results, sometimes for months.
On Wednesday, The New York Times sent Google representatives a list of roughly 6,000 links to the flower companies that were built in the last month. After Google's spam team studied the list, a company spokesman, Jake Hubert, sent this statement:
"None of the links shared by The New York Times had a significant impact on our rankings, due to automated systems we have in place to assess the relevance of links. As always, we investigate spam reports and take corrective action where appropriate."
In essence, Google said that these companies tried to game its algorithm, but for the most part, their efforts failed. So what we are talking about here is not Internet subterfuge — it is attempted Internet subterfuge.
Google is not saying whether it plans to demote any of the companies,
but as of late Friday, it had not. A search of "mothers day flowers" had Proflowers at No. 1, 1800Flowers at No. 2, Teleflora at No. 3 and FTD at No. 4.
ProFlowers did not respond to requests for comment. A spokeswoman for 1800Flowers.com said the company would not discuss the links. An FTD representative said that the vast majority of its links were on Web sites owned by FTD, adding, "If any of our practices appear to have moved outside of Google's guidelines, we will certainly address them."
Teleflora released a statement saying that its "corporate policy is to not pay for any links that would violate Google's guidelines. After closely reviewing the Teleflora links you provided, we believe we are in compliance with Google."
There are, however, Teleflora links on some ad-crammed Web sites. Several appear on RickeyPearce.com, which until Friday featured a stock photo of a goateed man in a blue shirt — it is an image found all over the Internet — and a bunch of blandly written entries on topics like mortgages, car leasing and insurance, all of which contain links to corporate sponsors. An entry in March titled "Finding the Best Mothers Day Gifts Online" contained three links to Teleflora's web site.
FTD's campaign includes a lot of mom-related Web sites, some of which post links in exchange for money. The publisher of one Web site with an FTD link — who asked that neither she nor her site be named because she did not want to anger the company — said she received $30 a month to post a "mothers day flowers" link on her home page.
"I haven't updated that site in a couple years," she said. "There's not a lot of traffic there."
1800Flowers posted links on MyIndianRecipes.net, NapaValleyInterfaithCouncil.org and Jonathanduffy.net, which has a header that says the site is all about "Florida real estate — helping you find your dream home."
A company buying links is risking a trip to the Internet's answer to Siberia. That was demonstrated in February when Google demoted J. C. Penney in search results after concluding that the retailer had bought links for dozens of valuable terms during the holiday season.
Not every company gets caught, though, and because research shows that most shoppers click on the first two or three results, turning up at or near the top of a Google search presents a financial temptation.
The four flower sellers appear to have taken a calculated gamble: if they bought links and were demoted, they would suffer, but not as much as they would if they missed the chance to rank highly before Mother's Day, when Americans are expected to spend $1.9 billion on flowers, according to the National Retail Federation.
The links put Google in an uncomfortable spot. Were the company to drag any of the country's largest flower sellers into virtual oblivion right before Mother's Day, users would be unable to find a retailer that they might well be looking for — and that rival search engines, like Bing, would feature.
It is impossible to double-check Google's conclusion that few of the links of the florist companies helped in search results. The particulars of Google's algorithm are shrouded in secrecy for the same reason that a bank does not publicize the route to its vault.
But Searchmetrics, a seller of search analytics software, found that Teleflora's ranking had risen from No. 7 in Google searches for "mothers day flowers" to No. 4 not long after the company started its first major foray into link buying, in February of this year. Last year at this time, the company had an estimated 20,000 to 25,000 visitors per day, the company also found. This week, it has an estimated 35,000 visitors per day.
"There is a possible correlation between the backlinks and the increased visibility of the site," said Horst Joepen, the chief executive of Searchmetrics. But without more research, he added, there is no way to be sure.
( Source : The New york times )