Agilysys Inc ( NASDAQ: AGYS ) announced to sell its Technology Solutions Group business to OnX Enterprise Solutions for about $64 million. Stock soared more than 34% with substantial volumes based on news. It might be a good trading call to initiate buy positions at this levels as up move looks stronger.
Below is the detailed news: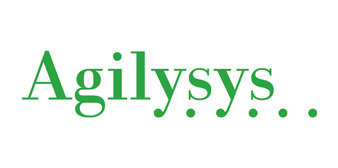 Agilysys Inc
Agilysys, Inc. announced that it entered into a definitive agreement to sell its Technology Solutions Group (TSG) business for a purchase price of $64 million to OnX Enterprise Solutions. The transaction is subject to approval by Agilysys shareholders and is expected to close in the Company's fiscal 2012 second quarter, which ends September 30, 2011. The agreement to sell TSG to OnX Enterprise Solutions for $64 million in cash is subject to a working capital adjustment to be determined as of close, as well as certain customary closing conditions, including shareholder approval. The Company also announced that Martin Ellis, will be stepping down as President and Chief Executive Officer (CEO) to pursue other career interests. Ellis will continue to serve as special advisor to the Board's Non-Executive Chairman, Keith Kolerus, in support of the Company's transition until the annual meeting of shareholders to be held July 28, 2011. James H. Dennedy, a member of the Board, has been appointed as Interim President and CEO.
( Source: Reuters )