The commodity boom may seem like a recent phenomenon, but in fact, it started 115 months ago, in 2001, according to Michael Darda, chief economist and chief market strategist at MKM Partners.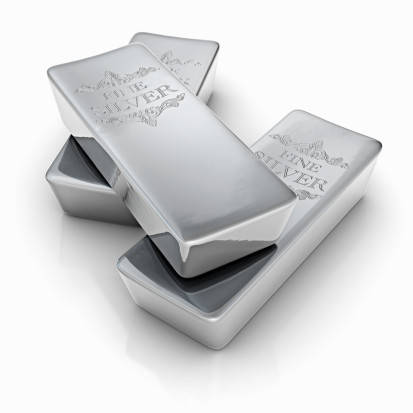 Silver Bars
That time frame is worth noting, because it's about how long the tech boom lasted (114 months) and how long the housing boom lasted (113 months), Darda said in a Friday research note.
"Most observers think 'it's different this time' for commodity prices," Darda said. And while it may be, he cautions that, in the past, "'it's different this time' has proven to be a costly mantra."
This past week, the boom appeared to have stalled, as commodity prices plunged

on fears of a slowing global economy and falling demand for gasoline, in turn triggered by hard-to-swallow prices at the gas pump. On Wednesday, U.S. light crude sank 5.5 percent, while silver futures tanked 7.7 percent.
Oil prices traded slightly lower on Friday, which some market observers credited to strength in the dollar , which gained Friday against a basket of currencies as the euro fell.
While the dollar and oil may be trading in tandem Friday, a falling dollar did not play a big role in the commodity price boom these past 115 months, Darda said, pointing out that the dollar fell only 40 percent from its peak in 2001, while commodities soared 240 percent.
Instead, the dominant force in commodity prices has been China, he said.
In a Thursday research note, Darda said commodity prices are sliding because of a hike in reserve requirements for Chinese banks, which has slowed money growth and increased risk spreads in China. Another factor? A contracting balance sheet for the European Central Bank, he says.
( Source: CNBC )