Acorda Therapeutics Inc ( NASDAQ: ACOR ) gets conditional approval for its multiple sclerosis drug Fampyra from European Medicine Agency's committee for medicinal products for human use.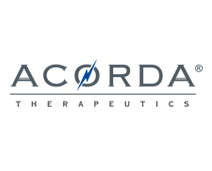 Acorda Therapeutics
Stock of the company jumped more than 20 % in the pre market trade and might stay above $30 during the intraday session.
Biogen Idec Inc. (BIIB) is developing and marketing Fampyra outside the U.S. under a licensing agreement from Acorda, which currently sells the drug in the U.S. under the trade name Ampyra.
In January, European regulators had recommended against approving the drug, which helps improve walking in adults with multiple sclerosis.
But Acorda said Friday Biogen expects to obtain a conditional marketing authorization for Fampyra within 67 days. A conditional marketing authorization is renewable annually and Biogen will be required to provide further data to the committee.
Approval in Europe would trigger a $25 million milestone payment from Biogen to Acorda, which may receive additional payments of up to $375 million based on the achievement of future regulatory and sales milestones. Acorda also receives a double-digit royalty from Biogen based on net sales of Fampyra outside the U.S.
Acorda will pay 7% of the Biogen milestone payments to Elan Corp.'s (ELN, ELN.DB) Elan Pharma International Ltd. unit under existing agreements.
Acorda reported first-quarter Ampyra sales $46.8 million.
( Source: WSJ )