Against a basket of five currencies, the trade weighted New Zealand dollar is near its highest level since April 2008, having notched solid gains against other major currencies, notably the Australian dollar.
The yuan traded at a record high against the dollar on Monday after the People's Bank of China set a new peak for the mid-point for the third straight session, suggesting another leg of appreciation is underway.
New Zealand Dollar
The New Zealand dollar touched its highest level in 26 years to $0.8216 against the U.S. dollar on Monday, helped by improving fundamentals and global U.S. dollar weakness.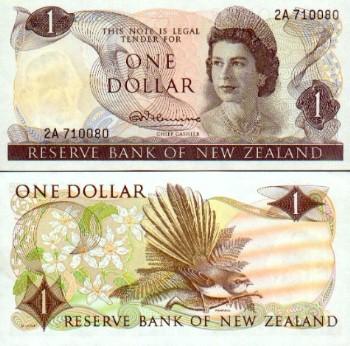 New Zealand Dollar
"Given that sentiment regarding the New Zealand dollar is positive, we could well see the kiwi continue to plot new post float high this week," said ANZ-National Bank head of markets economics Khoon Goh. He said business confidence, dairy price auction and building approvals data due this week could further buoy the high flying currency.The rise also came after New Zealand posted a record monthly trade surplus in April driven by strong dairy exports.
The kiwi dollar has been lifted in the past week by talk of solid demand for New Zealand assets such as government bonds, from Asian investors, notably Asian central banks, and also strong commodity prices. Recent New Zealand data has pointed to some pick up in activity, with business confidence bouncing back after the impact of the February earthquake and improved retail sales.
However, inflation expectations have also risen, according to a survey for the central bank, which has led some analysts to suggest the Reserve Bank of New Zealand to consider a rate hike before the end of the year.
Chinese Yuan
"It's certain that the central bank wants to start a new leg of appreciation," said a dealer at a Chinese bank in Shanghai.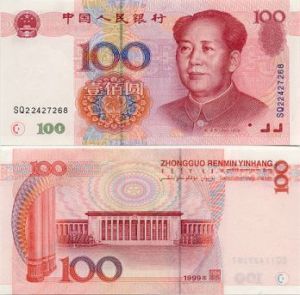 Chinese Yuan
"Although a weaker dollar would put upward pressure on the yuan, the central bank wants to follow through given the economic situation."
Dealers expected the central bank could let the yuan rise to around 6.45 in this round of appreciation as a stronger currency offsets imported inflation.
Before trade began, the PBOC set the yuan's daily mid-point at a record high of 6.4856 against the dollar, from Friday's 6.4898. The central bank uses the mid-point to guide the currency.
Spot yuan hit a fresh peak of 6.4839 versus the dollar by midday compared with Friday's close of 6.4917. The Chinese currency has now appreciated 5.28 percent since it was depegged from the dollar in June 2010, and 1.61 percent since the start of this year.
Policymakers in Beijing have made it increasingly clear that they are willing to use the currency as one way of fighting inflation, which eased a touch to 5.3 percent in the year to April from a 32-month high of 5.4 percent in March.
Dealers said international pressures is another factor behind the yuan's rise. The U.S. Treasury Department said on Friday that China was not manipulating its currency to gain an unfair trade advantage, but Beijing still needs to allow the yuan to rise much faster in value.
"The two side likely reached a consensus for a further yuan rise, so the yuan has potential to rise more," said a dealer at a Chinese commercial bank in Shanghai.
Offshore, one-year non-deliverable forwards (NDFs) were bid at 6.3650, little changed from 6.3655 at Friday's close. Their implied yuan appreciation in a year's time was 1.89 percent.
In broader markets, the U.S. dollar was weaker against the euro after European officials said Greece should be able to shoulder its heavy debt burden without restructuring.
( Source: Reuters )