China sold U.S. Treasury securities in March, reducing its holdings for the fifth straight month while remaining the largest foreign holder, the Treasury Department said Monday.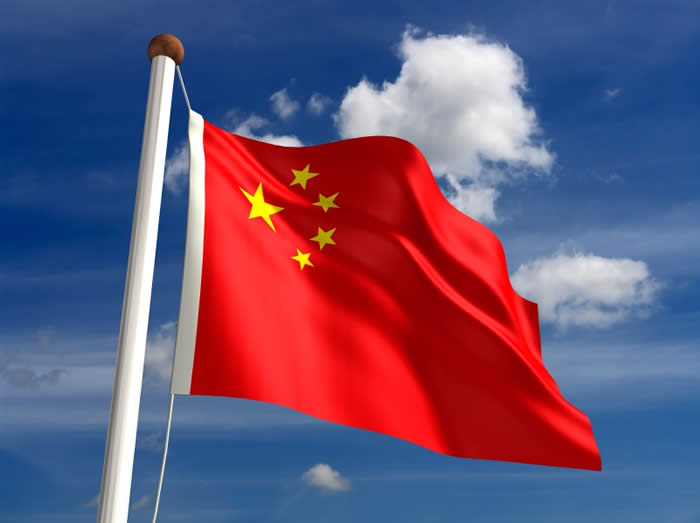 China Flag
Overall, foreigners were net buyers of long-term U.S. financial assets in March, according to the monthly Treasury International Capital report, known as TIC.
China's holdings fell $9.20 billion to $1.145 trillion, following net selling of $600 million in February.
Meanwhile, Japan has been a heavy net buyer in recent months,
accumulating Treasurys at record levels. Japan remained the second-largest holder of Treasurys, lifting its holdings to $907.9 billion from $890.3 billion in February.
Among all foreign investors, net purchases of U.S. Treasury notes and bonds totaled $26.78 billion, compared with net buying of $30.58 billion in February. Private foreign investors bought a net $19.54 billion Treasury notes and bonds, after buying a net of $14.72 billion the previous month.
The closely watched total of net long-term securities transactions showed total buying of $24.0 billion in March, after purchases of $27.2 billion the month before.
More broadly, net purchases of long-term U.S. securities, including transactions that don't occur on the open market, totaled $11.7 billion following net buying of $16.1 billion the month before.
The monthly Treasury report highlights cross-border acquisitions of securities with maturities of more than one year, including non-market transactions such as stock swaps and principal repayment on asset-backed securities.
The report's most comprehensive category, "monthly net TIC flows," includes non-market movements of funds, short-term securities and changes in banks' dollar holdings. This measure of net foreign capital inflow was $116.0 billion, compared with an inflow of $95.6 billion in February. Financial market analysts consider the monthly data from the Treasury Department to be a significant but imprecise gauge of how easily the U.S. can finance its trade deficit.
U.S. data released last week showed the U.S. trade deficit widened in March more than expected, as soaring oil prices caused imports to outstrip a record level of exports. The trade deficit with China, however, contracted 4.0% to $18.08 billion in March, as exports posted a much bigger gain than imports.
Foreign official institutions such as central banks bought a net $6.84 billion
of Treasury bonds and notes in March, compared with net purchases of $15.87 billion the month before.
Net foreign purchases of debt issued by U.S. government-sponsored agencies like Fannie Mae and Freddie Mac totaled $9.49 billion, compared with a net $1.49 billion in sales in February.
For U.S. equities, net foreign purchases totaled $14.70 billion, compared with purchases of $6.10 billion the previous month.
For corporate bonds, net foreign purchases were $3.77 billion, versus sales totaling $2.54 billion the previous month.
( Source: WSJ )