Nokia Corp ( NYSE: NOK ) announced that company will see weaker sales and slashes outlook for 2011, shares tumble as much as 15 % to $ 6.92.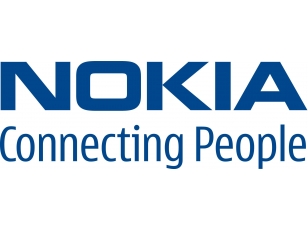 Nokia Corp
Nokia, once the undisputed force in the mobile phone market, has seen its position challenged in recent years, particularly losing ground in the smartphone market to newcomers Apple Inc and Google Inc.
The company, which is still the number one handset maker by volume, has overhauled its phone business, adopting Microsoft Corp's software instead of its own Symbian platform.
But it continues to suffer from mounting competition and said in a profit warning it expects net sales from its devices and services business in the second quarter to be "substantially below" its previous forecast of between 6.1 billion euros ($8.7 billion) and 6.6 billion.
It expected its non-IFRS operating margin for devices and services to be around break-even in the second quarter, rather than previously expected range of 6 percent to 9 percent.
"This update is primarily due to lower than previously expected average selling prices and mobile device volumes," the company said.
"Given the unexpected change in our outlook for the second quarter, Nokia believes it is no longer appropriate to provide annual targets for 2011," it said, adding it would still provide quarterly updates.
"Given the internal turmoil that will be generated by this news, it is increasingly difficult to see that Nokia can leapfrog one handset generation and be on par with the competition in early 2012. Investors should be more than concerned about the dividend possibility," said WestLB analyst Thomas Langer.
"It seems like it's especially their emerging markets exposure in China where they are hit by competition in the low end of the market," said Sydbank analyst Morten Imsgard.
"Short term, there's a lot of turmoil in the company."
The warning comes a month after Nokia said it would cut 7,000 jobs and outsource its Symbian software development unit to cut costs.
( Source: Reuters )