Lyric Jeans,Inc ( PINK : LYJN ), company announced a jewelery collection to be launched exclusively at Walmart stores, Stock has jumped more than 320%, news might be a positive development for the company and stock might see further upside in coming trading session. Stock might offer good intra day trading opportunity, Keep an eye on the stock.
Below is the Press Release: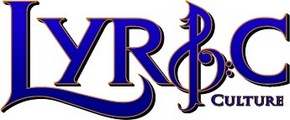 Lyric Jeans Inc
Lyric Jeans, Inc. (PINK: LYJN) today announced that Lyric Culture is launching a jewelry collection under its Lyric Nation brand name. The collection, exclusive to Walmart, hits nearly 1500 stores in July 2011.
The line includes over 40 different styles in the assortment of necklaces, bracelets and key rings featuring inspirational and country music song lyrics such as "Jesus Take the Wheel/Carrie Underwood," "The Dance/Garth Brooks," "God of Wonders/Chris Tomlin," "My Wish/Rascal Flatts," "Heart of Worship/Matt Redman," "Live Like You Were Dying/Tim McGraw," "Mammas Don't Let Your Babies Grow Up To Be Cowboys/Willie Nelson," "Mighty to Save/Hillsongs," "American Honey" made famous by Lady Antebellum and many more. The retail price for the products ranges from to $4-7 USD.
"We are continuing to expand the range of music that drives the creative direction of our brands," said Hanna Rochelle, President of Lyric Culture. "Walmart is the ideal retailer to distribute the Lyric Nation line with inspirational and country music at its core," she continued.